IoT - Guestroom of the Future
A collaboration between Marriott International, Legrand, Samsung and Amazon.
Creative Lead, UX/UI Design, Research
Imagining the travel experience 5+ years out with an IoT assisted prototype hotel room and its experience ecosystem. We integrated digital and physical touch-points connecting the room with the digital app and guest loyalty profile for an intuitive experience that improves throughout multiple stays.
The experience focused on four pillars:
Responsive environments (pattern recognition and AI)
Health and Wellness (sleep optimization, data utilization, smart fitness and nutrition)
Personalization (customization and recommendation) 
Efficiencies (operational and resource)
The project started with 4 main sponsors above, later developed to include a total of 15 collaboration partners of all sizes.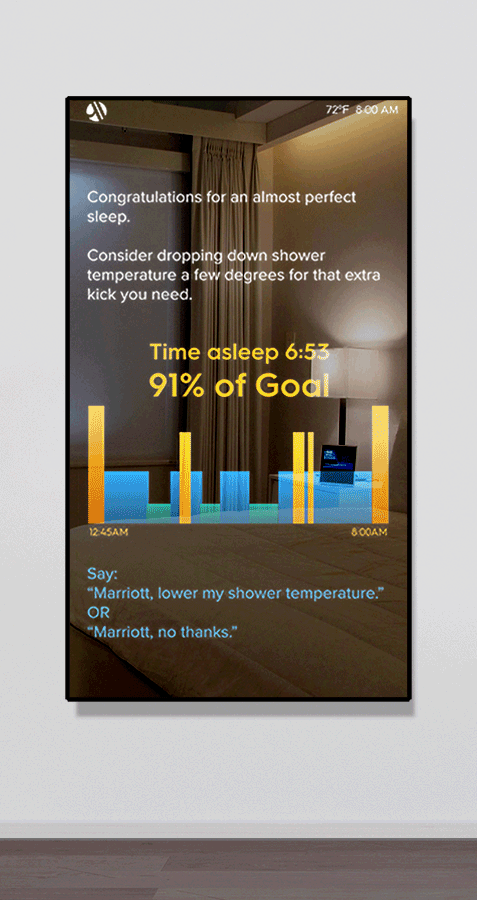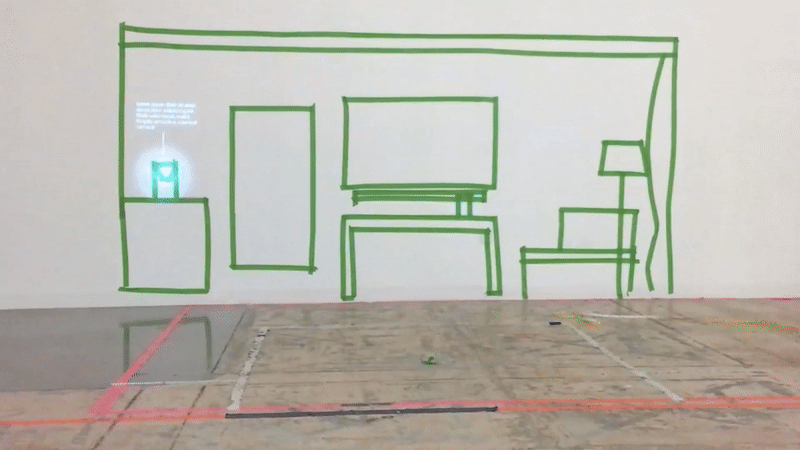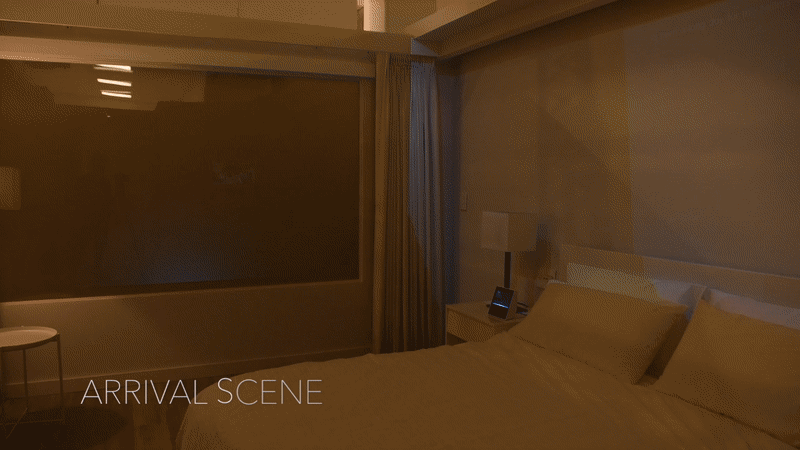 What I did:
Creative Lead, Design Innovation
UX Design (Visual, Audio and Voice Activation)
Persona and Customer Journey Creation
User Research and Interviews
Ran Design Sprints at Marriott and Samsung HQs
Spatial Design
Physical and Digital Build Oversight
C-Level and Press Presentations
Credits:
Karim Khalifa - Project Lead
Dan Klaussen - Technology Integration
Brooks Martin - Digital Design
Eric Dekker - Environmental Design