Not every environment I design has the latest gadgets embedded into them. Below, few examples of spatial interactions which delight and surprise by creative use of everyday materials, speaking to multiple senses of the audience.
La Boîte

Analog Sensory Exhibition
An educational exhibition about spices of the world to showcase 103 different spices and their origins. Simple set up allows experiencing the fragrance and texture of each spice.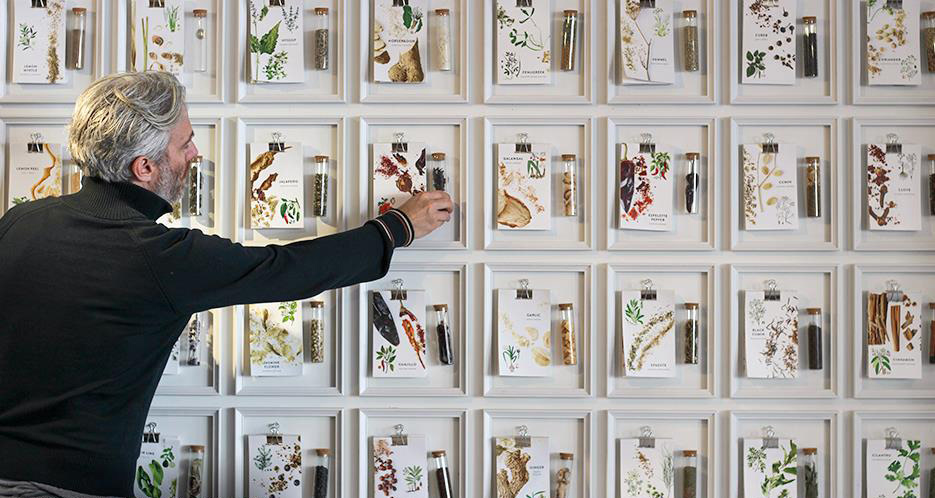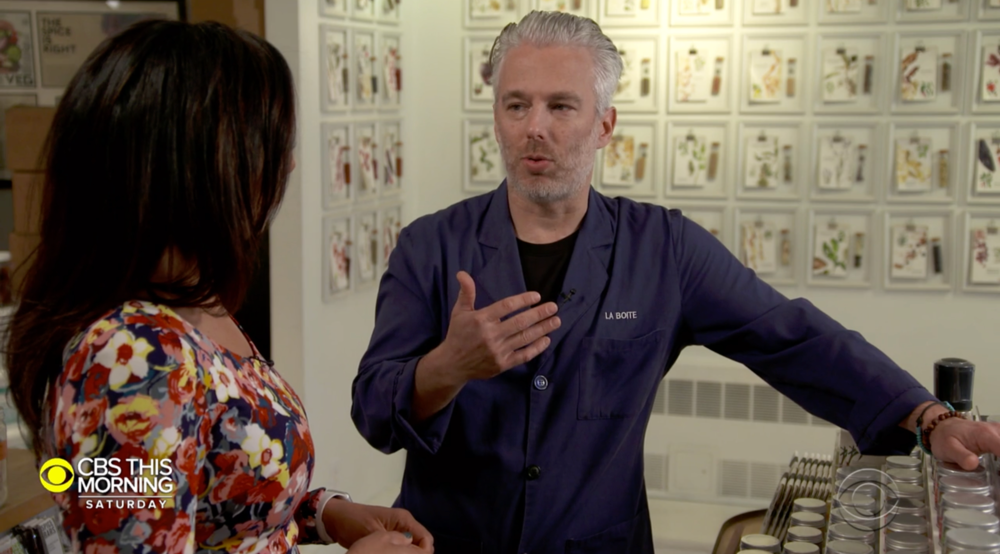 Le Méridien 

A Transforming Coffee Bar out of spiral notebooks.
More than 200 spiral notebooks were used to create a single large visual graphic and allow a quick analog transition in between various sessions during global summit. Analog transition through notebooks were a nod to Le Méridien's brand passion point - The Creative Culture.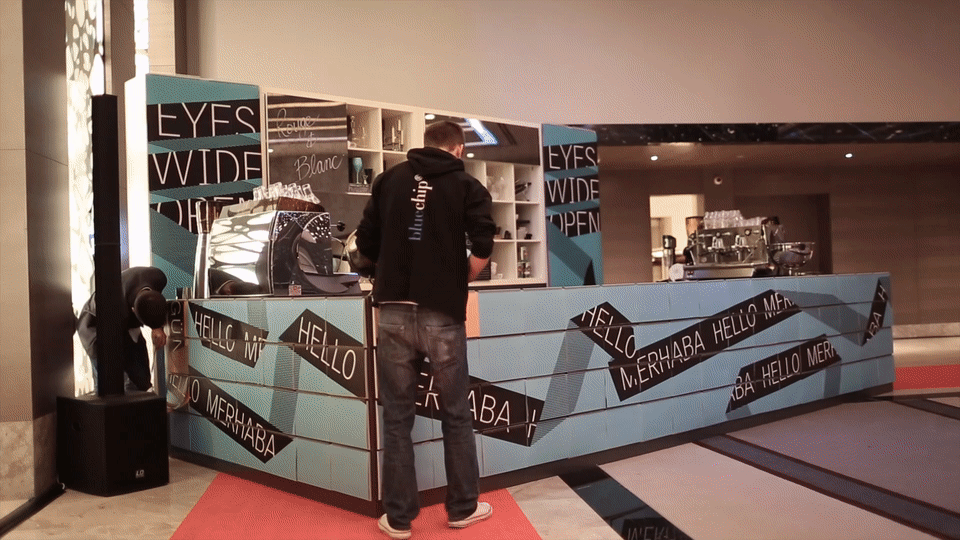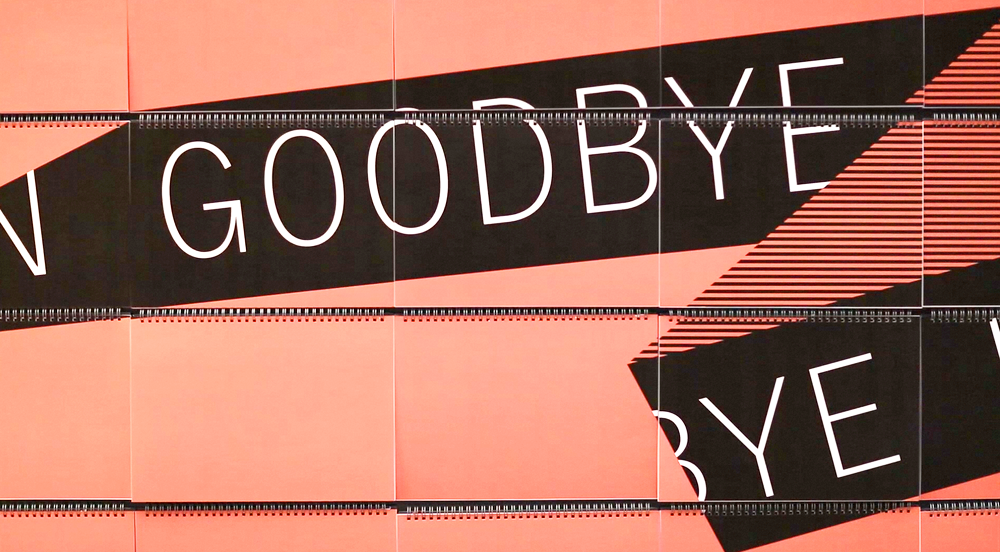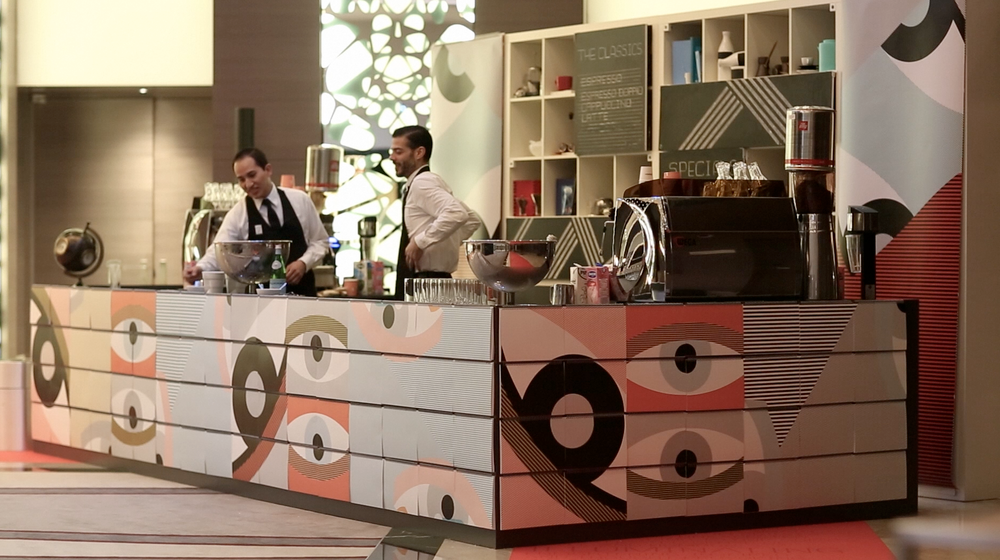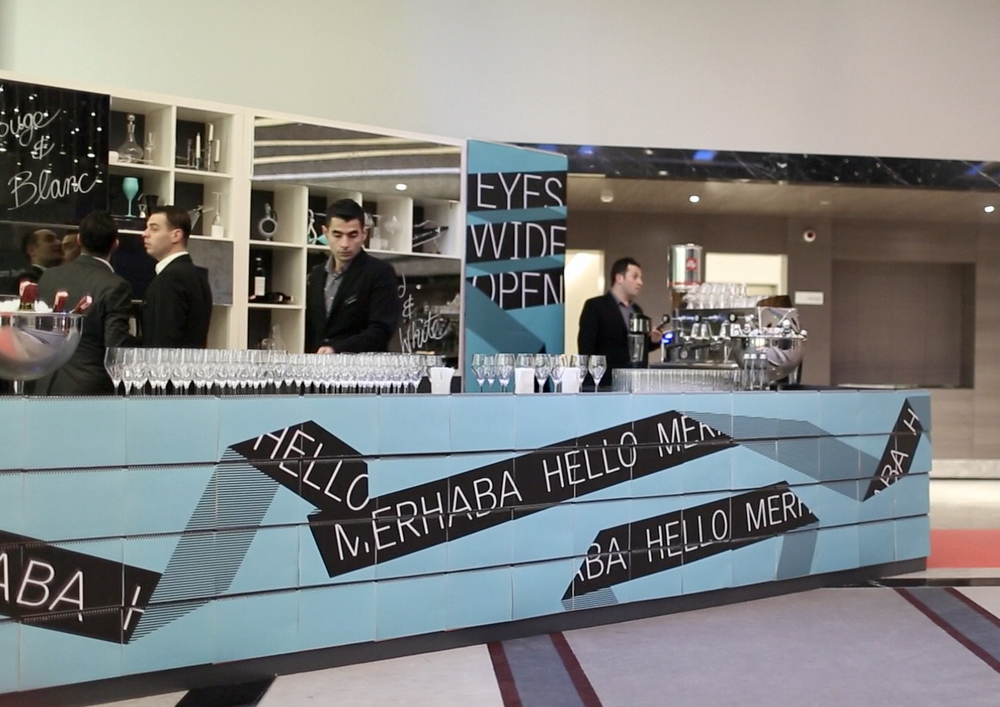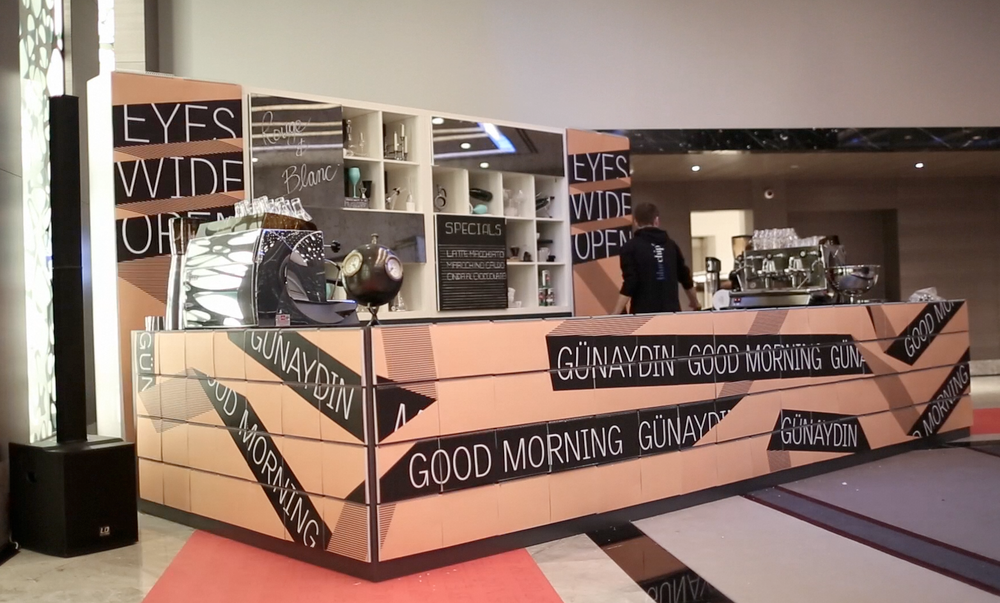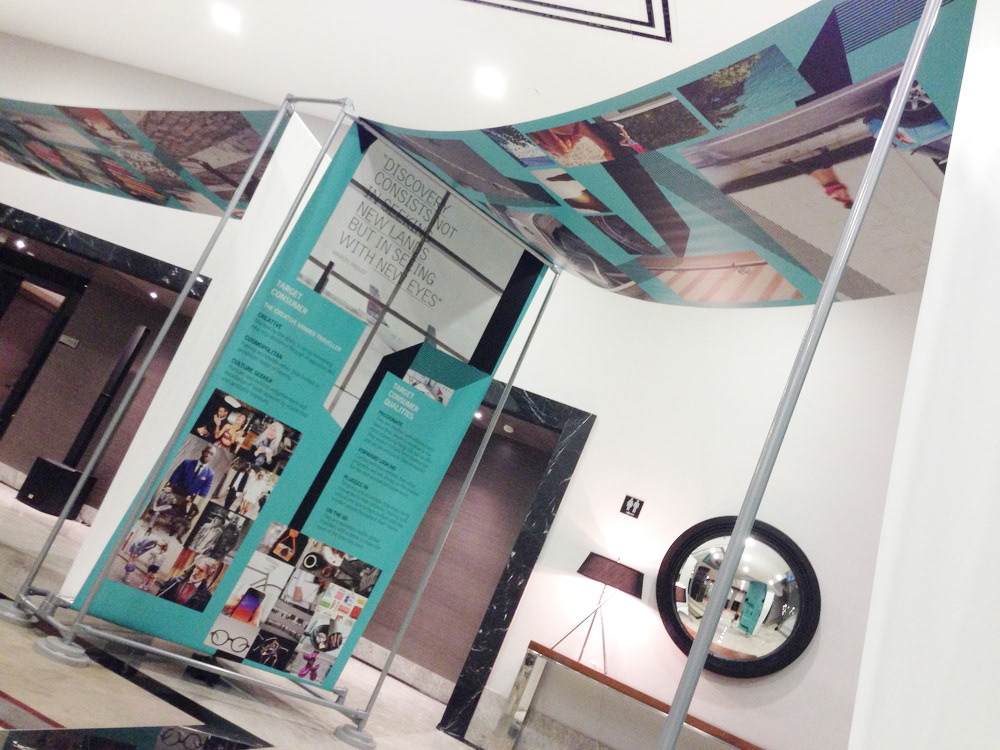 When Starwood Hotels & Resorts brought together its luxury hotel general managers together for the first time in Dubai, it was to signal a "new lens on luxury travel." An interactive experience and stage, inspired by Lewis Carroll's "Alice in Wonderland," anchored the summit with wit and whimsy. ​​​​​​​