Room for 'All'
Inclusive hotel experience powered by IoT technology.
Inclusive Design, UX/UI, Audio Brand Experience
Room for All project is an exploration of how inclusive design and technology can help mitigate the mismatch between the physical space and an individual's abilities - making the spatial design more accessible to all.
A collaboration with the Inclusive Design expert
Elise Roy
.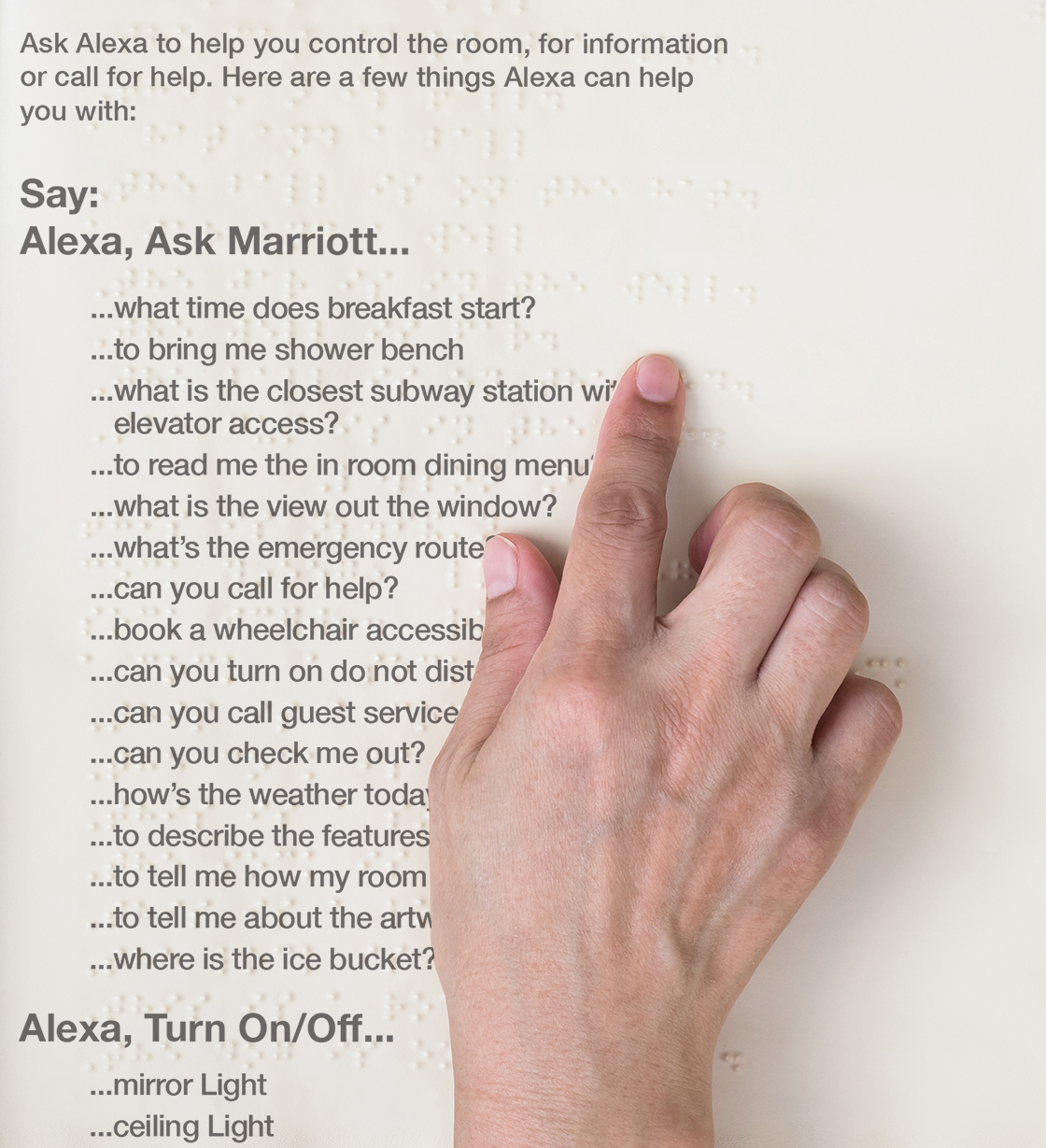 What I did:
Inclusive Design Research
Design Thinking Workshops
User Interviews
UX Design (Visual, Audio and Voice Activation)
Environmental Design
Credits:
Elise Roy - Inclusive Design Consultant
Robyn Kaminski & Timi Mustapha - Interior Design
Joan Kaufman - Project Manager