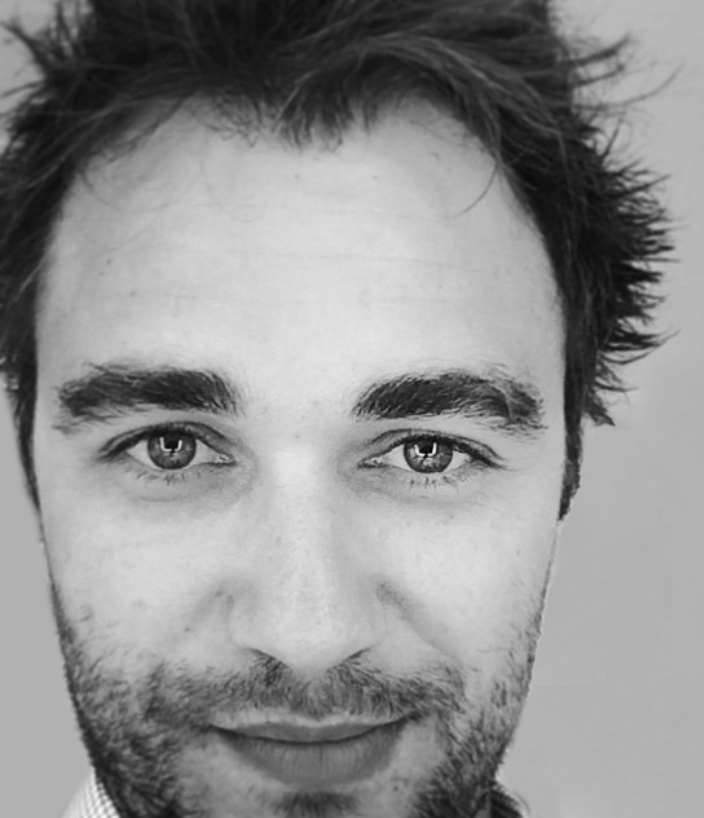 Ufuk is an NYC based multi-disciplinary designer with a focus on integration of digital technology with physical spaces and objects to create seamless, human-centered experiences. His background in 2D and 3D design combined with business thinking, provides him a unique perspective in creating holistic experience ecosystems.

Most recently, he was responsible for design innovation within the world's largest hotel company, in a position he helped write the job description for. During this time - in collaboration with internal and external partners - he envisioned the hotel room of the future and its digital ecosystem, spatial computing for retail and public spaces, and IoT-assisted inclusive experiences for guests with disabilities.

Formerly, he created environments and experiences for leading global brands including Google, W Hotels, St. Regis, Delta Airlines, and Absolute Vodka. He designed and marketed his own product line, wrote for XXI Design and Architecture Magazine, and co-founded a technology start-up (now part of Wharton Business School's VIP-C incubator). He publicly speaks about human-centered design, innovation, and intrapreneurship.

Ufuk has degrees in Industrial Design and Communication Design. 
2020 Wharton Business School,
VIP-C Venture Incubator, Attendee
2020 Qrew,
A Service Search Platform with a Social Twist, Co-Founder & Creative Director
2019 METU Ankara,
"It's a Great Day to be a Designer", Speaker
2019 TechFestival,
Corporate X Startup Summit Copenhagen, Panel Speaker
2019 Digital, Meet Physical
Exploratory Installation studying Digital Interfaces on Physical Spaces
2018 Room for All
Next Generation Accessible Hotel Experience, Experience Designer
2018 Chobani "HUG"
Entrepreneurship Initiative NYC, Mentor
2017 Marriott International "Guestroom of the Future"
in partnership with Samsung, Legrand and Amazon, Creative Lead
2017 Kean University
"Agile Innovation in Corporate Environment", Speaker
2017 Fashion Institute of Technology
"Design & Innovation", Speaker
2016 W Hotels Be Bold
Doha Katar, Experiential Designer
2015 Starlab,
Starwood Design and Innovation Center NYC, Lead Experiential Designer
2014 TypeSpaces,
Hard Cover Full Page Feature (Typeshelf)
2013 Le Meridien Eyes Wide Open
Istanbul, Experiential Designer
2013 Luxury Summit
Dubai, Experiential Designer
2012 AMC Breaking Bad Season Premier,
New York, Experiential Designer
2012 Google DNC "Pop-Up Village"
Charlotte NC, Experiential Designer
2012 Google IAL 2012 Conference,
Washington DC, Experiential Designer
2012 Google White House Correspondence Weekend
Event Washington DC, Experiential Designer
2011 Designboom.com
Feature (Typeshelf)
2011 Fastcodesign.com, 
Homepage Feature (Timewarp)
2011 Accent on Design,
New York International Gift Fair, Featured Designer
2011 Design as Cultural Link
NYC, Panel Speaker
2010 Manhattan Magazine
Top 5 Designs to see at ICFF (Sheetseat)
2010 ICFF Studio
Featured Designer
2009 BOFFO's "Objective Affection"
Exhibition Featured Designer
2009 IDSA's "Equilateral"
Exhibition during New York Design Week
2009 DWR's "M+D+F '09
  Modern | Design | Function" Exhibition
2009 Ray-Ban Tech Product Launch
Event Berlin, Designer
2008 Persol "Design in Viaggio"
Exhibition Salone Internazionale del Mobile - Milano, Designer
2008 ABSOLUT QUARTET, Art by Machines,
Pop-up Space & Event, Designer